Chapter 7 Bankruptcy Lawyer in Oklahoma City
Dealing with Debt? Call
(405) 725-1441

for a Free Consultation.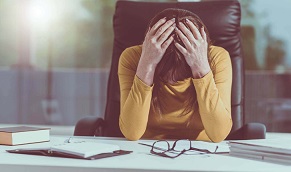 There are few things more overwhelming than struggling to pay debt which your income does not allow you to pay without undue hardship for you or your family. Filing for Chapter 7 offers a fresh start for those who are struggling against unsecured debt from credit card debt, medical bills, and more. After the debts are discharged, you don't have to worry about them anymore.
At Alexander Hilton & Associates, our Chapter 7 bankruptcy attorneys in Oklahoma City will help you and never judge you. Everyone falls on hard times at some point – even the very wealthy. Our team provides personalized support every step of the way and pride themselves on taking the time to sit down with you. It will only take moments for you to see and experience for yourself just how much we truly care for our clients' well-being.
Does Chapter 7 Wipe Out All Debt?
Certain debts cannot be discharged through Chapter 7, such as:
Child support
Recent tax debts (less than 3 years old)
Student loans
Chapter 7 can discharge debts such as:
Credit card debts
Medical bills
Personal loans
Repos debt
Broken leases and contracts
Judgement for repossession
Judgments on credit cards and loans
Medical Debt And Chapter 7
Medical debt can be discharged by filing Chapter 7 because it is considered to be a "non-priority unsecured debt". This means that creditors with stronger claims are prioritized to receive payment than those with weaker claims. After the individual has completed the court's requirements, the remaining debts, even if they are unpaid, may be discharged or forgiven.
How Does Chapter 7 Work?
On the day your case is filed, the Bankruptcy Court issues the automatic stay order, an injunction which immediately halts any/all creditor collection action or contact with you. This means that creditors must stop calling you. 90 days afterward, a discharge order is issued, making the injunction against collection of any debt permanent. Certain non-exempt assets can be liquidated in Chapter 7. However, most filers keep all of their property.
---
Request your free evaluation with an Oklahoma City Chapter 7 bankruptcy lawyer. Call (405) 725-1441 today.
---
How to Qualify for Chapter 7
Not everyone can file for Chapter 7. To file, you must be sure that:
You pass the means test. This will determine whether or not your income is too high to file. If the your income, measured over the prior 6 months, exceeds the state median income for their household size, you may not pass the means test. However, only an experienced bankruptcy attorney can apply available means test deductions, allowances and exceptions to qualify you for Chapter 7 even if your income is over your state's median.

Be sure that you have completed a credit counseling course that is approved by the U.S. Trustee's office 180 days before filing.

You can repay some debt.

You do not have debt discharged from a previous bankruptcy.

You do not have a previous bankruptcy case that was dismissed 180 days ago.

You did not defraud creditors.
If you have enough disposable income to repay your debts, you are required to have a specific amount of income left over, otherwise the bankruptcy court may dismiss your filing. In this case, Chapter 13 bankruptcy may be better.
What Property Can I Keep in Chapter 7?
Although Chapter 7 bankruptcy cases may involve liquidation of non-exempt assets, most filers are able to keep all of their assets. Exempt assets may not be liquidated.
In Oklahoma, Chapter 7 property exemptions (what you can keep) include:
Vehicles with up to $7500 in equity value per vehicle (2 x $7500 for couples)
100% of the equity in your home
Clothing
Household furnishings
Wedding Jewelry
Tools and equipment needed for work
Pensions and qualified retirement accounts
Personal injury damages
Proceeds from Life Insurance policies
Wages
If you have questions about property exemptions and what you can keep, feel free to contact our attorneys for more information.
Why Clients Choose Alexander Hilton & Associates
Free Case Consultations That Are No-risk, No-obligation
Flexible Payment Options & Appointments for Your Convenience
Reasonable & Affordable Services so You Can Get the World-class Representation You Deserve
100s of Clients Successfully Helped Across Oklahoma
We Treat Every Client Personally and Attentively, Never Applying a "Cookie-cutter" Approach.
Providing Personalized Service in Oklahoma Since 1990
Since our firm's inception in 1990, Alexander Hilton & Associates has been representing the rights and interests of consumers. We take your rights, your interests, and your financial stability seriously. In some cases, bankruptcy might not be the best option for you -- you will not be turned away. Our Oklahoma bankruptcy attorneys can help determine alternatives to lead you to the best possible outcome.
With nearly 25 years of focused legal experience in bankruptcy and consumer protection, Attorney Alexander Hilton can be trusted to help you. As a testament to this, our Chapter 7 bankruptcy attorney in Oklahoma City has earned some of the highest client satisfaction ratings in the entire state. We look forward to helping you enjoy your life—free from the burden of debt.
There is life after bankruptcy! Speak with an Oklahoma Chapter 7 lawyer to learn more. Call (405) 725-1441 to request your free case evaluation.