Oklahoma Chapter 7 Bankruptcy Lawyer
Dealing with Debt? Call
(405) 294-4330

for a Free Consultation.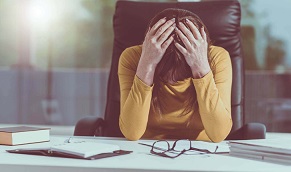 There are few things more overwhelming than struggling with the heavy burden of debt. It could feel as though you are constantly rolling a boulder uphill only to have it roll down over you without any care for your welfare. Though your situation may feel helpless, you do have options with the help of our firm. At Alexander Hilton & Associates, our Chapter 7 bankruptcy attorneys in Oklahoma never judge your situation.
Why Clients Choose Alexander Hilton & Associates
Free Case Consultations That Are No-risk, No-obligation
Flexible Payment Options & Appointments for Your Convenience
Reasonable & Affordable Services so You Can Get the World-class Representation You Deserve
100s of Clients Successfully Helped Across Oklahoma
We Treat Every Client Personally and Attentively, Never Applying a "Cookie-cutter" Approach.
Time is money, and unfortunately, the longer you wait to get help, the direr your situation can get. Though it may seem tempting to just ignore the situation until it goes away, refusing to get help could actually end up being the worst possible thing you can do for yourself at this time.
Contact us online or call (405) 294-4330 for a free consultation with an Oklahoma Chapter 7 lawyer at Alexander Hilton & Associates. We are ready for your questions!
How Filing for Chapter 7 Can Help You
When filing, it is imperative that you understand what filing can do for you as a consumer debtor. Though many people assume that bankruptcy simply wipes away all forms of debt, this is unfortunately not the case. Certain debts cannot be discharged through Chapter 7, such as debts incurred due to failure to pay child support.
Chapter 7 can discharge other debts, such as the following:
Credit card debts
Medical bills
Personal loans
Certain contract or lease obligations
Other non-secured debts
Put an End to Your Debts by Filing for Chapter 7
Financial hardship can befall anyone for any amount of reasons. From failed business ventures to medical emergencies, debt can be experienced by anyone from any walk of life. At Alexander Hilton & Associates, our Oklahoma Chapter 7 lawyers strive to provide reasonable solutions that can help you regain control of your finances and help you get a fresh start.
How to Qualify for Chapter 7
In order to qualify, the consumer debtor must first take and pass a "means test." The means test essentially evaluates the individual's financial standing and determines if they have enough disposable income to qualify for Chapter 7. If the debtor has the reasonable financial means to pay off their debt, Chapter 13 may be a better option.
How Does Chapter 7 Work?
First, an automatic stay will be put in place to halt all creditors and collection action. Often referred to as "debt liquidation," a debtor will sell any nonexempt property and use the proceeds from the property to settle any debts with creditors. Once your property has been seized, sold, and distributed, your debts can be discharged and you will no longer have an obligation to your creditors.
This means creditors must stop calling or harassing you.
What Property Can I Keep in Chapter 7?
Although most Chapter 7 bankruptcy cases involve liquidating most of your assets, there are certain things you can keep to help you get back on your feet.
In general, Chapter 7 property exemptions (what you can keep) include:
Vehicles up to a certain amount
Portion of equity in your home
Necessary clothing
Necessary furnishings and household goods
Jewelry up to a certain amount
Public benefits
Pensions and qualifying retirement accounts
Personal injury damages
If you have questions about property exemptions and what you can keep or liquidate, feel free to contact our attorneys for more information.
Providing Personalized Service in Oklahoma Since 1990
Since our firm's inception in 1990, Alexander Hilton & Associates has been representing the rights and interests of consumers throughout the state. We take your rights, your interests, and your financial stability seriously. In some cases, bankruptcy might not be the best option for you -- you will not be turned away. Our Oklahoma bankruptcy attorneys can help determine alternatives to lead you to the best possible outcome.
Our Chapter 7 attorneys provide personalized support every step of the way and pride themselves on taking the time to sit down with you. It will only take moments for you to see and experience for yourself just how much we truly care for our clients' well-being.
With nearly 25 years of focused legal experience in areas pertaining to bankruptcy and consumer protection, Attorney Alexander Hilton II can be trusted to help you. As a testament to this, our chapter 7 bankruptcy attorney in Oklahoma has earned some of the highest client satisfaction ratings in the entire state. We look forward to helping you enjoy your life—free from the burden of debt.
There is life after bankruptcy! Speak with an Oklahoma Chapter 7 lawyer to learn more. Call (405) 294-4330 to request your free case evaluation.